Self Assessment Tax Returns
Let our team of Chartered Accountants take the stress out of your self assessment tax return. Reduce your personal tax liability with our expert advice.
We'll Handle the Stress
Never Miss a Deadline
Personalised Support
Self Assessment Tax Returns in Surrey and London
At DS Burge & Co, we are one of Surrey's leading accountancy firms helping with self assessment returns and tax advice. Our expert team are happy to help you navigate the complex and time-consuming landscape of personal income tax and HMRC regulation.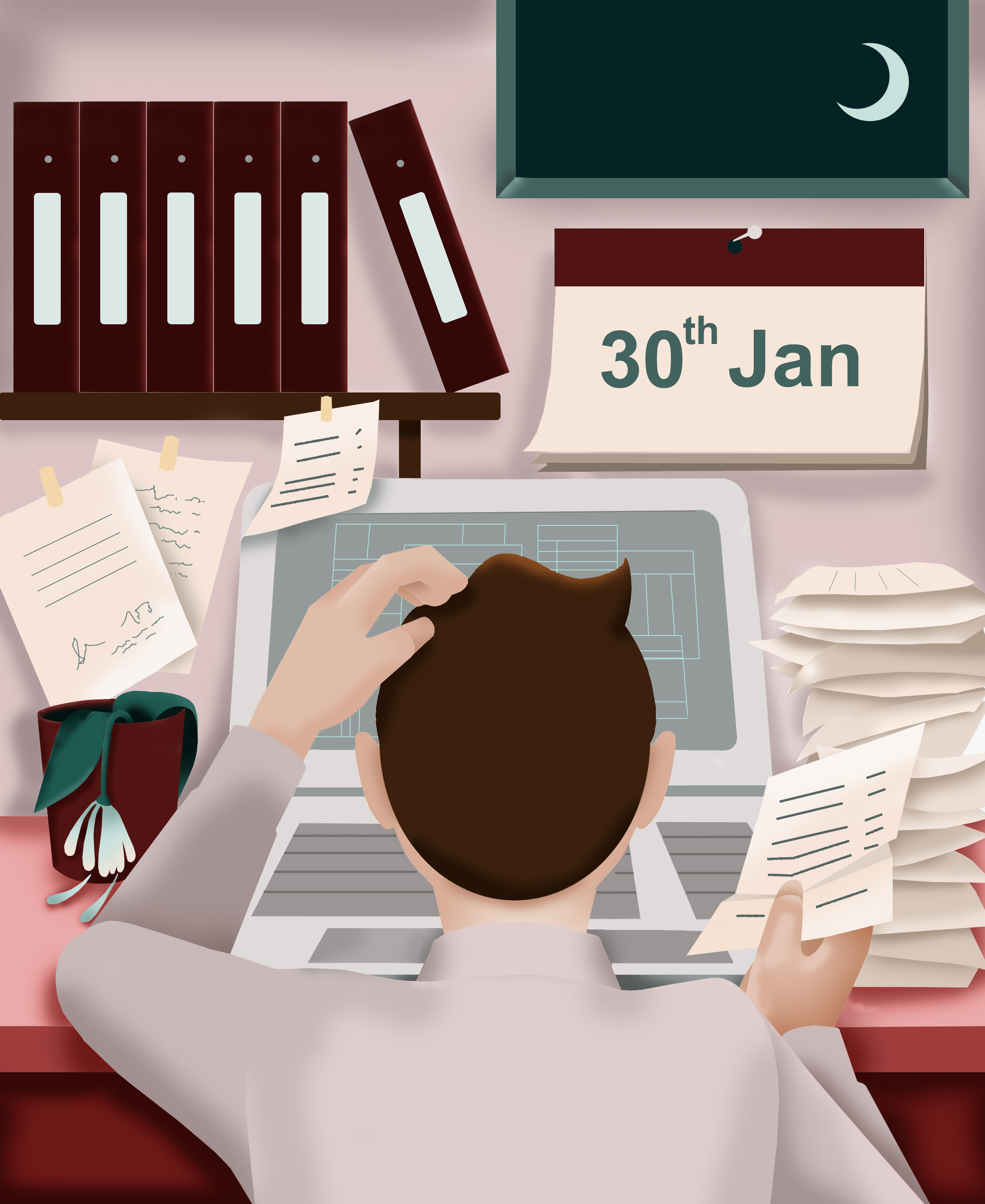 Why you should choose DS Burge & Co to help complete your self assessment
It is important to choose an accountant that helps save you time and ensures you take full advantage of your tax opportunity.
At DS Burge & Co our team of accountants have a wealth of experience and have been helping individuals like you for over 40 years.
Trusted by clients around Surrey and South London, we know the importance of maximising your disposable income.
With our expertise and specialist knowledge, you can feel confident you are in safe hands.
Let us take the stress out of your self assessment tax return
Schedule a free consultation to find out how we can help file your self assessment tax return
Completing your self assessment tax return
Many people are required by HMRC to fill in a self assessment tax return. If you need help completing your return, or require advice on how to effectively reduce your personal tax liability, we can help make the process as efficient and easy as possible.
Our professional tax services cater for a wide variety of individuals including:
Self-employed
Company directors
Business owners
Landlords and property owners
Entrepreneurs and angel investors
Partners of Partnerships or LLPs
Trustees
Testimonials

DS Burge & Co
5

Stars - Based on

169

User Reviews
Very good value for money and always ready to help and resolving issues very quickly. I would strongly recommend them to anyone looking for an accountant. 5 Star rating from me.

Kieran has always been very responsive and particularly well informed. I can't recommend him highly enough.

Having been with D S Burge & Co for over 10 years now, I am comforted by the knowledge, experience and attention to detail that they have in a sector that is not a strong point of mine. This allows me to leave all the accountancy provision to them whilst I focus on other areas of the business. Would highly recommend 😁

I started my own business at the beginning of the year, and I decided to use DS Burge as my accountants based on recommendations from a few friends who were long term customers.So far their levels of service and professionalism have been fantastic. They have helped guide me through all the hurdles I expected (and some I didn't).As you would expect you have a lot on your plate when you set-up from scratch, but they have always been on hand to help.

Darius has always been very helpful and has a very good range of knowledge built up from years of experience, i can thoroughly recommend their services for all your accountancy needs.

We've used DS Burge & Co Accountants to process our business accounts for the past few years. Kieran and his team have provided an outstanding service during this time. Kieran's wealth of knowledge and understanding of finance and accounting has been invaluable for a business like ours. His advice and attention to detail is first class, and we would recommend DS Burge & Co Accountants to anybody in need of accounting services.

I have been with Burge Accountants for many years now, and have always found them extremely helpful in answering any questions I may have and in giving advice. I have a lot of trust in them and find them extremely professional.

I needed help completing my self-assessment tax return for the 2019-2020 fiscal year and DS Burge were great: very good value with friendly, professional service. I fully intend to use them again for my 2020-2021 tax return.

I always feel I am being given a personal service with Darius. He responds to any queries immediately and I trust his advice implicitly. Also he is a very nice man and his fees seem to me to be reasonable. A very professional service that I highly recommend.

I am delighted with the service I receive and the help I always get and the availability of Kieran and Yuko to assist me.I am extremely grateful that the fees have not rocketed up.I feel safe in their hands and a valued customer. I have only positive comments to give.

I am happy with the service I receive for both my companies, Kieran and his team are very professional and great value for money. Happy that I changed!!

Kieran and the team are very professional, give great advice and have been a great asset to have when starting up my business. They have guided me through book keeping and what's needed for tax returns.

I have nothing but great things to say about DS Burge & Co.Working for a company that is migrating from overseas in to the UK naturally has its challenges, but these have all been made as simple and efficient as possible thanks to Kieran and his team.Their calm and mindful approach and vast knowledge of the finance and accounting sector has ensured a smooth transition for all. I would not hesitate in recommending their services.

I can't recommend Kieran and Yuko highly enough. They are thoughtful, responsive, reliable and trustworthy. I feel in very safe hands with them and they have supported the growth of my business right from the beginning. I always get a swift response to any queries or questions I have, and they are proactive, engaged and tech savvy. I have recommended them to several people and will carry on doing so as they provide an excellent service.

DS Burge & Co chartered Accountants have always offered excellent personalised service and have been very helpful with all my queries no matter how varied they were. I have been using their services for years and can highly recommend this company.
Additional Services to Help with Your Personal Tax
Our team can help review your tax requirements to ensure you meet all regulations and deadlines set by HMRC. Whether you already required to file a self-assessment tax return or if you are looking to change your situation, such as start your own company, we can help prepare and plan how to optimise your tax position.
Our support and expert advice extend to all areas of income tax. Our service is fully bespoke to your personal needs and can help cover a wide variety of areas including:
Business structure
Qualification for Entrepreneurs' Relief
Expense claims
Pension contributions
Tax efficiency for individuals with multiple assets and sources of income
Property accounts and property structuring
Remuneration planning
Tax Credits
Tax Return Service Fees
We provide all quotes free of charge, and after an initial consultation to understand your current situation we will list out what work we are going to carry out with our fees in advance.
With DS Burge & Co supporting your personal tax accounting needs there is total transparency on what you are getting. You may not be aware but you can even get tax-relief on our fees for preparing your tax return against certain types of income.
So whether you are new to tax returns, or want to understand how we can help reduce your personal tax liability, please don't hesitate to get in contact with us for a free no-obligation quote.
Don't delay! Get in Touch
If you are considering switching accountants, we can help make the switch smooth, quick and hassle-free.