Personal Tax Advice
Get personal tax advice from a specialist tax advisor. We have decades of experience and can help advise you on all areas of personal taxation
We'll Handle the Stress
Never Miss a Deadline
Personalised Support
Personal Tax Advice
Personal tax advice from DS Burge & Co is available to anyone looking to get on top of their finances and reduce their personal tax liability. We can help you make the most of any available tax relief and ensure you stay compliant with HMRC.
There are many ways you will have to pay tax. For example, on your personal income, gains from the sale or disposal of assets, and on inheritance. The amount of personal tax you owe will depend on many factors, and your individual circumstances, which can make calculating your tax bill a complicated task.
We have provided tax advice to a range of customers to help them navigate the complexities of personal taxation. Our team of dedicated tax accountants keep on top of the latest legislation, so you don't have to. We're here to give you the best tax advice, help you plan for the future, and make sure you don't pay more than you need to HMRC.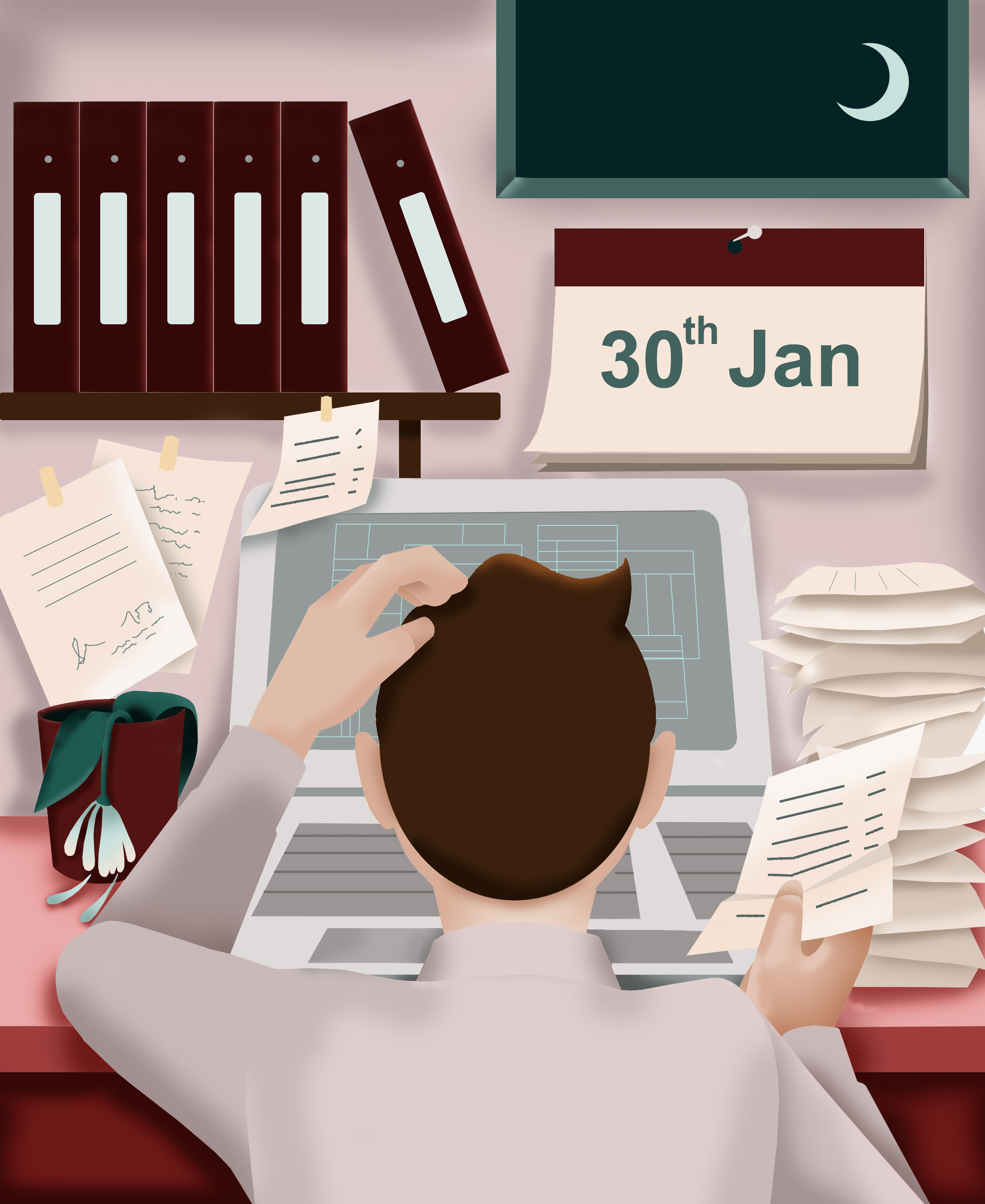 How personal tax advice from DS Burge & Co's can help you
We provide you with bespoke tax advice based on your personal finances – minimising your tax liability and keeping you compliant with HMRC
With our personal tax planning, you get a complete understanding of your wealth profile, with periodic reports providing visibility on your tax risk and exposure, as and when you need them
Our expert tax accountants can help advise in all areas of personal tax, from audit through to tax returns, as well as providing business tax advice if you're a director or shareholder of your own company
Let us handle the stress of dealing with HMRC. We can advise what you do and don't need to disclose, and can liaise with them on your behalf
Get personal tax advice today
Schedule a free consultation to find out how we can help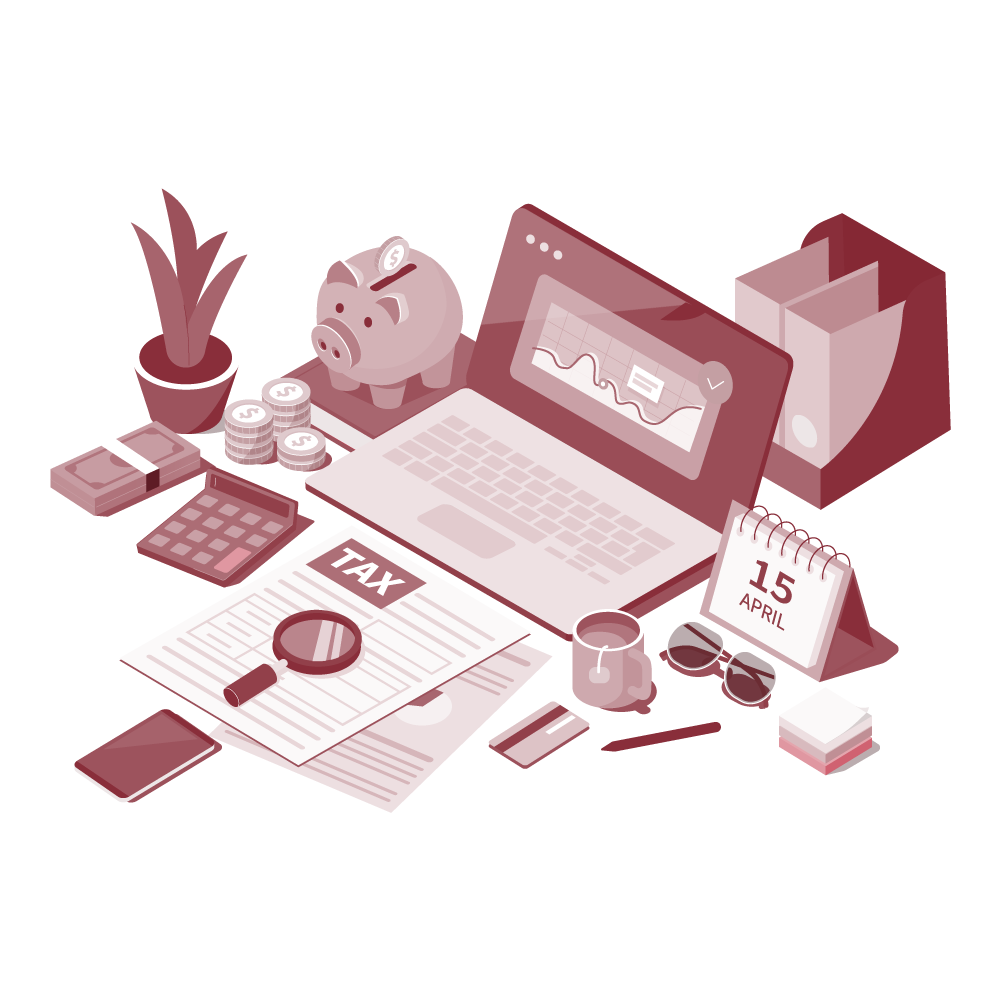 Personal tax advice
We offer fully bespoke tax advice. Not only will we help advise you on any available allowances and relief, but we can also offer a complete range of accountancy services to help you stay on top of your personal taxation, from audit through to tax returns. Depending on your needs, we can help with:
Self Assessment Tax Return – if you're employed, and your only income is through an employer's payroll (PAYE) then your income tax will have already been deducted. However, specific individuals such as business owners, freelancers and high earners need to submit a self assessment tax return.
Capital Gains Tax (CGT) – if you've made or are planning to make any 'gains' from the sale or disposal of assets you may be required to pay CGT. The tax you'll pay depends on several factors, the type of asset, and your allowance. Whether you need help as a private individual or a business, we can offer capital gains tax advice.
Inheritance Tax – Inheritance tax is payable on an estate (property, money and possessions) of someone who has died. There are a multitude of considerations when calculating the inheritance tax due to HMRC. We must take the estate's value, any available tax relief and tax exceptions into account. If you need inheritance tax advice or want to understand the overlap with capital gains tax, we're here to help.
Pension Tax Relief – Frequently, pension providers will calculate your contributions from your gross pay and take payment from your net salary. The provider will often claim back you tax relief at the basic tax rate, but if you pay the higher rate of income tax, you may be eligible to claim additional pension tax relief. We can help process your claim when we submit your tax return, or by contacting HMRC on your behalf.
Testimonials

DS Burge & Co
5

Stars - Based on

169

User Reviews
Very good value for money and always ready to help and resolving issues very quickly. I would strongly recommend them to anyone looking for an accountant. 5 Star rating from me.

When creative people get together their first topic of conversation isn't writing or film or music - but accountants. I have nothing but good things to say about Kieran Burge at D. S. Burge. As a professional author I need a good accountant, and Kieran is friendly, accurate, fast and good value. I'd not hesitate in recommending this firm -- Henry Gee, Author of 'A (Very) Short History of Life on Earth' and 'The Accidental Species, Mistunderstandings of Human Evolution'

Excellent service, would not hesitate in recommending you to anyone, and have.

The Team at DS Burge are extremely knowledgeable, helpful and responsive. Can't fault them and they have helped me no end with Tax, PAYE and general business support for several SMEs.Highly recommended.

Fabulous firm that goes above and beyond to ensure you are always in control of your accounts, especially if your company is going through changes or in the process of expanding

Very pleased - professional and prompt service, with relevant points remembered and followed up a few months later. I would definitely recommend this firm. They act with integrity - something which is often lacking in many high street accountants these days (as I've discovered to my cost previously)

Fantastic service, would highly recommend. They were able to answer all my questions and queries with a quick response and made life very easy!

I used this company on my business start up. They helped and advised me all the way to current time. They also made it easy for me. Darius was always there online for me for advice and instructions for the way forward. I would definitely refer others to use their services

I started my own business at the beginning of the year, and I decided to use DS Burge as my accountants based on recommendations from a few friends who were long term customers.So far their levels of service and professionalism have been fantastic. They have helped guide me through all the hurdles I expected (and some I didn't).As you would expect you have a lot on your plate when you set-up from scratch, but they have always been on hand to help.

Incredible accountants lovely people professional friendly very informative

DS. Burge & CoProfessional . Very Friendly and Helpful with our accounts

Very professional and reasonable!

Keiran and his team are professional and really helpful, as a small business they understand the need for support. Professional and not over priced.

I've been using DS Burge & Co accountants for years and highly recommended their services. Very professional and efficient service

I started using DS Burge and Co following a recommendation from my brother. I have been with them now for 6 or 7 years now and I always find them to be extremely responsive and efficient. Kieran and Darius are extremely knowledgeable and up to date. I have recommended them to a number of friends who have started using them and then told me how good they. This reflects well on me but it has also confirmed my impression that they are a quality outfit.
Don't delay! Get in Touch
If you are considering switching accountants, we can help make the switch smooth, quick and hassle-free.