Corporation Tax Return
Get help with your Corporation Tax Return. Our accountants can remove the stress of filing your tax return, so you never miss a deadline.
We'll Handle the Stress
Never Miss a Deadline
Personalised Support
Corporation Tax Return Service
At DS Burge & Co, our team of specialist tax accountants can help ensure your corporation tax return is filed correctly and submitted before the deadline.
In order to file a company tax return, we'll need to work out how much corporation tax your business is liable for. Our specialist team will take advantage of any tax relief available to you. Our bespoke service allows us to help advise you on the latest exemptions, allowances and deductions available to minimise your tax liability.
By understanding your unique business needs, we can also advise the most efficient way to structure your business for growth and to mitigate risk.
Let us save you the headache and the stress of dealing with HMRC and do it on your behalf so you never miss a deadline and always pay the correct amount in tax.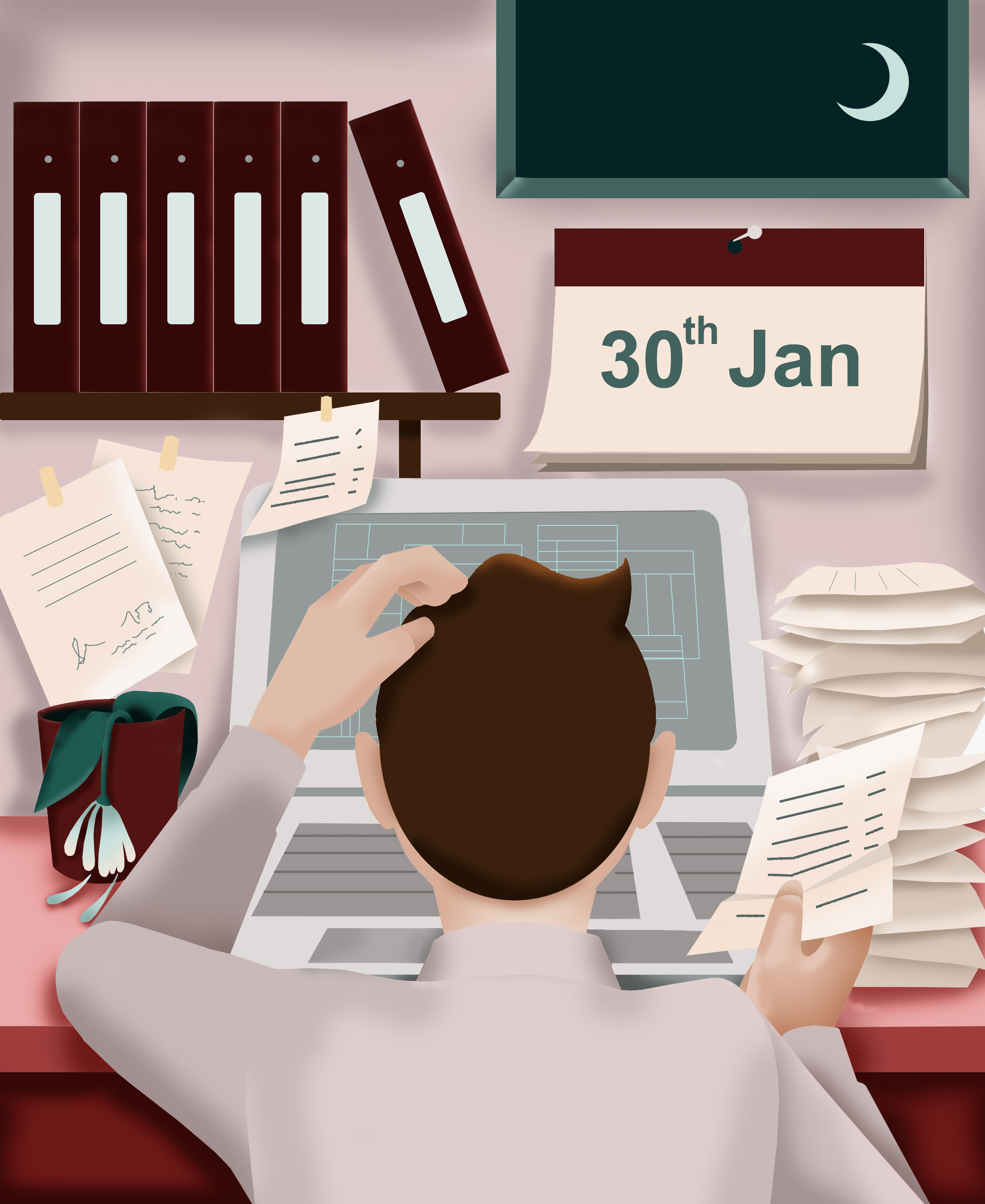 How DS Burge & Co takes the stress out of your company tax return
Prior to working on your Company Tax Return, we'll ask for a number of documents from you, which you can post to us, send via email or upload via our website. We'll ask for the information well in advance of the deadline so there is plenty of time for us to get them finalised, this also allows you more time to budget for your corporation tax.
We'll then check through your accounts, make sure everything is in order, and compute your Company Tax Return.
As part of your Company Tax Return, we'll also work out how much your business owes in Corporation Tax, taking advantage of any tax relief you can claim. Where possible, we'll also help reduce your business's tax liabilities.
We'll then submit your Corporation Tax Return CT600 and file it with HMRC and Companies Hosue
Let us take the stress out of your company tax return
Schedule a free consultation to find out how we can help file your corporation tax return
What is a corporation tax return?
If your business is a Limited company ("Limited" or "Ltd") you must complete a Company Tax Return, officially known as a "Corporation Tax Return (CT600)". This is irrespective of whether your business makes a profit or a loss.
If your business is a limited company based in the UK, you must pay corporation tax on your taxable profits. Even if your business isn't primarily based in the UK, if you operate a UK branch or office you will need to pay corporation tax on profits from your UK actives.
To work out how much corporation tax you will need to pay, we will need to submit a company tax return on your behalf.
Company profits that are subject to corporation tax include:
Trading profits
Income from investments
Chargeable gains (selling assets for more than they cost)
Following on from the submission of your company tax return, you will then need to pay your corporation tax before a secondary deadline (more below).
Testimonials

DS Burge & Co
5

Stars - Based on

22

User Reviews
My experience has been excellent using your company I couldn't ask for any moreThank you

I started using DS Burge and Co following a recommendation from my brother. I have been with them now for 6 or 7 years now and I always find them to be extremely responsive and efficient. Kieran and Darius are extremely knowledgeable and up to date. I have recommended them to a number of friends who have started using them and then told me how good they. This reflects well on me but it has also confirmed my impression that they are a quality outfit.

DS Burge & Co chartered Accountants have always offered excellent personalised service and have been very helpful with all my queries no matter how varied they were. I have been using their services for years and can highly recommend this company.

Last year I got a very scary letter from HMRC demanding I pay them £17k in lost taxes. Kieran from DS Burge & Co was extremely knowledgeable and helpful in getting that bill largely reduced and ensuring that HMRC don't make the same mistake again. Would highly recommend their services to anyone

Very fast and friendly service.

I started my own business at the beginning of the year, and I decided to use DS Burge as my accountants based on recommendations from a few friends who were long term customers.So far their levels of service and professionalism have been fantastic. They have helped guide me through all the hurdles I expected (and some I didn't).As you would expect you have a lot on your plate when you set-up from scratch, but they have always been on hand to help.

Excellent service. Taxes and incorporation of my company sorted promptly.

Have been using DS Burge & Co ever since I started having to do a tax return both personally and for a limited company. Always very detailed and quick responses to any queries and thorogh explanations. Great at ensuring tax payable is the most efficient it can be. Would highly recommend.

I am delighted with the service I receive and the help I always get and the availability of Kieran and Yuko to assist me.I am extremely grateful that the fees have not rocketed up.I feel safe in their hands and a valued customer. I have only positive comments to give.

Very efficient and easily accessible. Responds quickly to communication. I would recommend to others.

Excellent service, would not hesitate in recommending you to anyone, and have.

Very smooth process from start to finish. I was assisted with a complex matter which had been badly handled by my previous accountant and the resolution was quick under Mr Burge's stewardship. Highly recommend.

I've been using DS Burge for many years and they have always provided a great service. I use them for my personal finances, and for two businesses also. Very knowledgeable in all areas, and always available and helpful.

Prompt professional service.

Excellent service from DS Burge and Co; very responsive and pragmatic and helpful approach. Extremely well priced service. My wife and I have used their services for a number of years and have always been extremely impressed.

DS Burge have been invaluable in helping with my tax returns and planning, and forming a number of companies for me. The team are friendly, results focused and knowledgeable.

Professional and very helpful on all fronts.Great response to all enquiries.

Experienced, organised and knowledgable, I felt looked after and in safe hands

We have used DS Budge & Co since we set up the company 11 years ago and I can honestly say that we wouldn't still be here if it hadn't been for their assistance over the years. They are not only first rate accountants but trusted, loyal advisors and friends – I could not recommend them more highly.

Had a great experience with DS Burge, and particularly Kieran. He made the process nice and easy and was a help throughout. Can't recommend highly enough

Efficient, personable and highly professional. Would highly recommend!
Corporation tax return deadline?
The deadline for filing your Company Tax Return is 12 months after the end of your 'accounting period' it relates to. The exact date is not the same for every business, and will depend on when your company was set-up. If we didn't help with your company formation, and you're unsure of your accounting period we can help you find the relevant dates.
There is then a secondary deadline for actually paying your Corporation Tax. This is typically 9 months and one day after the end of your accounting period discussed above.
Please beware that there is a penalty for missing your Company Tax Return deadline, and this will vary depending on how late you file.
How to register for corporation tax?
In order to register for Corporation Tax you'll need your company's 10-digit Unique Taxpayer Reference (UTR). You can then register for Corporation Tax online using your Government Gateway user ID and password.
If you're struggling to find this information please just get in touch, and we can help take care of the registration on your behalf.
Don't delay! Get in Touch
If you are considering switching accountants, we can help make the switch smooth, quick and hassle-free.