Corporation Tax Return
Get help with your Corporation Tax Return. Our accountants can remove the stress of filing your tax return, so you never miss a deadline.
We'll Handle the Stress
Never Miss a Deadline
Personalised Support
Corporation Tax Return Service
At DS Burge & Co, our team of specialist tax accountants can help ensure your corporation tax return is filed correctly and submitted before the deadline.
In order to file a company tax return, we'll need to work out how much corporation tax your business is liable for. Our specialist team will take advantage of any tax relief available to you. Our bespoke service allows us to help advise you on the latest exemptions, allowances and deductions available to minimise your tax liability.
By understanding your unique business needs, we can also advise the most efficient way to structure your business for growth and to mitigate risk.
Let us save you the headache and the stress of dealing with HMRC and do it on your behalf so you never miss a deadline and always pay the correct amount in tax.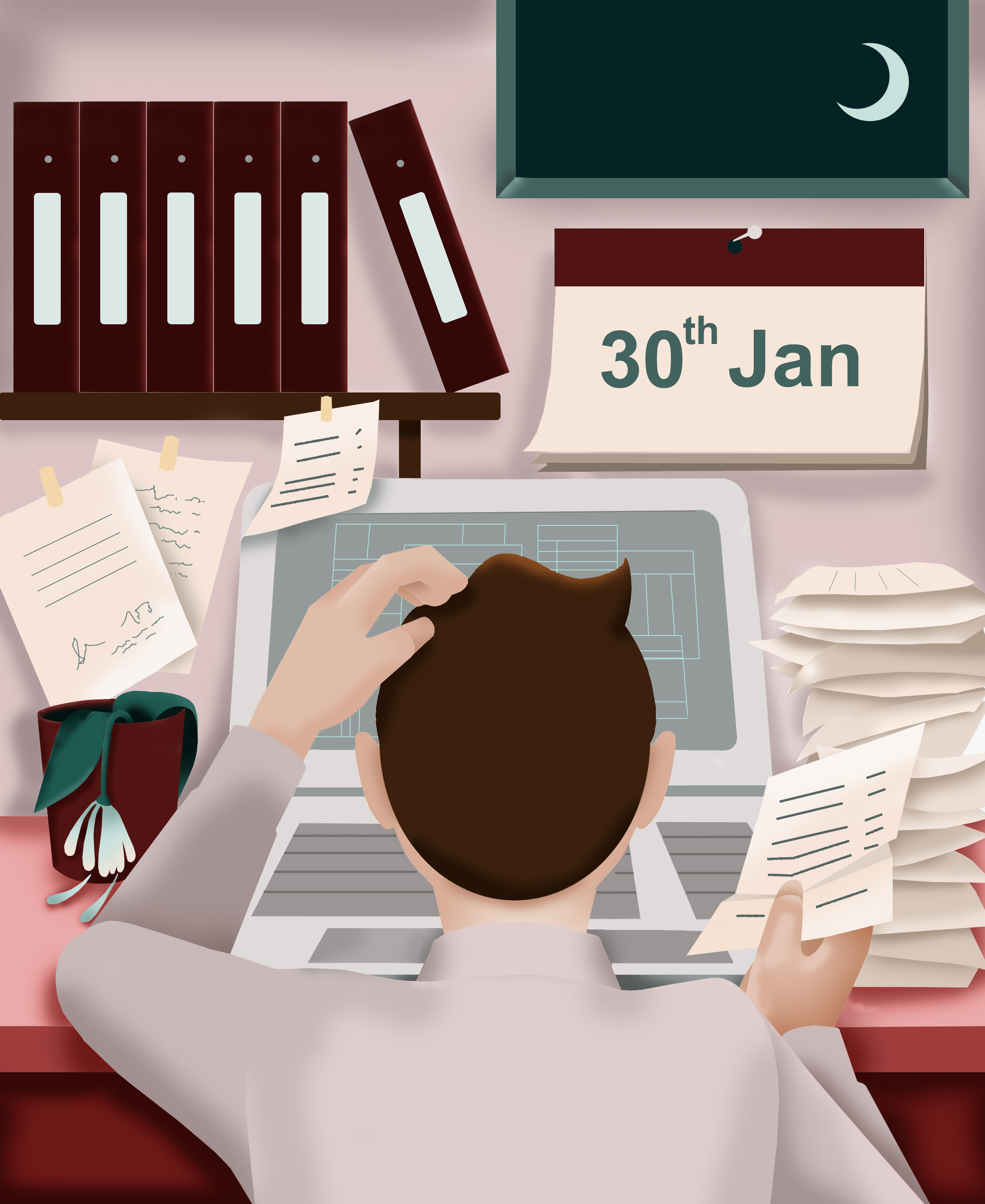 How DS Burge & Co takes the stress out of your company tax return
Prior to working on your Company Tax Return, we'll ask for a number of documents from you, which you can post to us, send via email or upload via our website. We'll ask for the information well in advance of the deadline so there is plenty of time for us to get them finalised, this also allows you more time to budget for your corporation tax.
We'll then check through your accounts, make sure everything is in order, and compute your Company Tax Return.
As part of your Company Tax Return, we'll also work out how much your business owes in Corporation Tax, taking advantage of any tax relief you can claim. Where possible, we'll also help reduce your business's tax liabilities.
We'll then submit your Corporation Tax Return CT600 and file it with HMRC and Companies Hosue
Let us take the stress out of your company tax return
Schedule a free consultation to find out how we can help file your corporation tax return
What is a corporation tax return?
If your business is a Limited company ("Limited" or "Ltd") you must complete a Company Tax Return, officially known as a "Corporation Tax Return (CT600)". This is irrespective of whether your business makes a profit or a loss.
If your business is a limited company based in the UK, you must pay corporation tax on your taxable profits. Even if your business isn't primarily based in the UK, if you operate a UK branch or office you will need to pay corporation tax on profits from your UK actives.
To work out how much corporation tax you will need to pay, we will need to submit a company tax return on your behalf.
Company profits that are subject to corporation tax include:
Trading profits
Income from investments
Chargeable gains (selling assets for more than they cost)
Following on from the submission of your company tax return, you will then need to pay your corporation tax before a secondary deadline (more below).
Testimonials

DS Burge & Co
5

Stars - Based on

169

User Reviews
Always helpful, insightful and responsive. Easy to work with and professionally acute.

Very efficient and easily accessible. Responds quickly to communication. I would recommend to others.

I have been a happy customer for many years, and have always received very prompt, personal and accurate advice - here's to many more years!

Very good family run business. Great service.

Great accountants, I have been working with DS Burge now for 5 years and they have been a great help in the running of my business. Highly Recommended.

DS Burge & co operate a great accounting service. They are efficient, informed and friendly. Highly recommended.

DS Burge & Co have always gone above and beyond in providing accountancy services to our company. They are professional, accommodating and we wouldn't think to look anywhere else.

Efficient, personable and highly professional. Would highly recommend!

Last year I got a very scary letter from HMRC demanding I pay them £17k in lost taxes. Kieran from DS Burge & Co was extremely knowledgeable and helpful in getting that bill largely reduced and ensuring that HMRC don't make the same mistake again. Would highly recommend their services to anyone

Kieran has been a fantastic help with both my personal and company accounts alike - very clear, organised, and always happy to answer my many questions! I wouldn't hesitate continuing to recommend him.

Excellent service. Taxes and incorporation of my company sorted promptly.

Kieran and his team are excellent. Very responsive and very up to date on the latest accountancy rules and how to be most efficient with your affairs. I would highly recommend DS Burge. I have recommended them many times to my close friends.

Very good value for money and always ready to help and resolving issues very quickly. I would strongly recommend them to anyone looking for an accountant. 5 Star rating from me.

I've been using DS Burge & Co accountants for years and highly recommended their services. Very professional and efficient service

I always feel I am being given a personal service with Darius. He responds to any queries immediately and I trust his advice implicitly. Also he is a very nice man and his fees seem to me to be reasonable. A very professional service that I highly recommend.
Corporation tax return deadline?
The deadline for filing your Company Tax Return is 12 months after the end of your 'accounting period' it relates to. The exact date is not the same for every business, and will depend on when your company was set-up. If we didn't help with your company formation, and you're unsure of your accounting period we can help you find the relevant dates.
There is then a secondary deadline for actually paying your Corporation Tax. This is typically 9 months and one day after the end of your accounting period discussed above.
Please beware that there is a penalty for missing your Company Tax Return deadline, and this will vary depending on how late you file.
How to register for corporation tax?
In order to register for Corporation Tax you'll need your company's 10-digit Unique Taxpayer Reference (UTR). You can then register for Corporation Tax online using your Government Gateway user ID and password.
If you're struggling to find this information please just get in touch, and we can help take care of the registration on your behalf.
Don't delay! Get in Touch
If you are considering switching accountants, we can help make the switch smooth, quick and hassle-free.